RIBA Journal Product Feature: Iso-Mount soundproofing ceiling systems
---
Why soundproofing is important
Many residential properties are not covered by Approved Document E regulations, but good sound insulation is critical - as homeworking has shown us. Over the past 18 months, many of those working from home have found their properties aren't up to the task when it comes to soundproofing.
Excess noise coming from adjoining rooms or floors above is negatively impacting occupant concentration, health and happiness. Soundproofing has become indispensable.
Watch our Iso-Mount soundproof ceiling systems video to find out exactly how they work.
---
The importance of soundproofing
Building Regulations Document E sets minimum standards for soundproofing residential buildings in England and Wales. However, while these ensure new-builds and conversions comply, the standards don't apply to existing dwellings, leaving hundreds of thousands of previously built properties with inadequate sound insulation. This is why soundproofing is important.
When noise from above is a problem, the simplest solution is to create an isolated, soundproof ceiling using acoustic hangers, which work by absorbing the vibrations that cause the transfer of unwanted noise between floors. Iso-Mount soundproof ceiling systems are specially designed to be as non-obtrusive and space-saving as possible.
They are placed at strategic intervals along the ceiling of a room and minimise the impact of vibrations and sound pressure waves that pass between floors, roof beams and other structural supports.
---
With no soundproof ceiling solution, noise transmits to the floor below.
---
Reasons to specify Iso-Mount for soundproofing ceilings:
Minimum ceiling height is lost once installed - as little as 6mm.
Acoustic performance exceeds compliance with Approved Document E for airborne and impact sound. Fire rating of over 90 minutes where required.
All work is carried out from the room below. This is easier than installing acoustic flooring because there is no need to alter heights of skirting boards and doors.
Upstairs neighbours need never know.
Iso-Mount acoustic hangers are height adjustable, allowing for flat ceilings across uneven joists.
Affordable, easy to install and give appearance of a standard plastered ceiling once work is completed.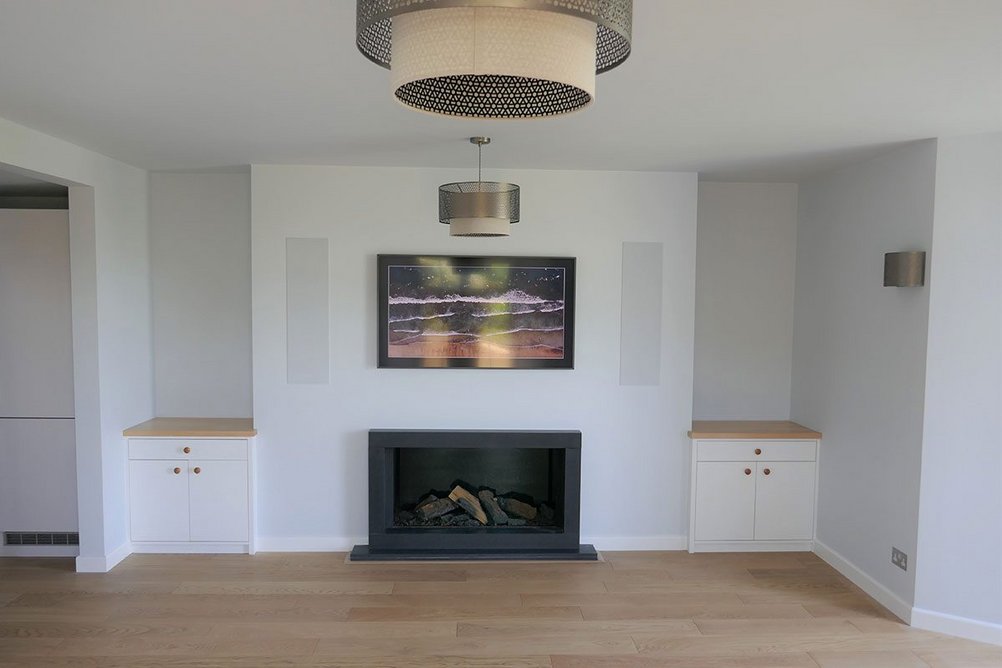 They use a widely available standard clip-on steel channel, which saves money when purchased direct from the manufacturers.
For increased performance, can be combined with Celbar recycled thermal sound insulation, which is made from paper-based material for fire retardancy, and is blown into ceiling and wall voids.
From houses, flats, conversions, new-builds and renovations to commercial spaces such as hotels, offices, shops and restaurants, Iso-Mount is the perfect solution for reducing unwanted noise from above.
Speak to a soundproof ceiling expert
---